Medical Physics at the University of Wisconsin
Two Degree Programs
Students interested in Medical Physics are trained within the UW School of Medicine and Public Health, in Master's of Science (MS) or Doctoral (PhD) programs.
The UW-Madison PhD program in Medical Physics is highly selective, being the largest doctoral program in the world focused singularly on Medical Physics, with approximately 90 enrolled students, and an average admission of 15-20 per year. Admitted doctoral students enter a 5 year fully-funded education program with premiere training facilities in diagnostic and therapeutic systems.
The UW-Madison MS program admits students interested in pursuing a course-based Medical Physics and Health Physics degree. This pathway is a self-funded approach but benefits from the comparatively low tuition at UW-Madison as compared to other programs. For tuition information, please visit the Bursar's Office.
Both MS and PhD graduate programs are accredited by CAMPEP, the Commission on Accreditation of Medical Physics Educational Programs, Inc, which includes didactic education in all aspects of mathematics, systems and physics of imaging and therapy.
Career Path Options
The program supports a wide range of career tracks, graduating students into academic clinical physics residencies, academic research, industry leadership and entrepreneurial startup careers.
For those who choose to pursue clinical physics positions in the US, a required board certification is obtained from the American Board of Radiology (ABR), and the CAMPEP accredited sequence of courses in either MS or PhD allows them to take Part 1 of the ABR exam during or after their training. Completion of a post-graduate CAMPEP-accredited medical physics residency program would typically follow their graduation. See the ABR web site for further details.
For those who prefer a research-based career, or already have a CAMPEP MS degree, the interdisciplinary pathway option provides superior value for freedom in course choices and a focus on research intensive mentoring.
Where do I start?
Prospective students are requested to review the Admissions Information, which includes undergraduate coursework requirements, application deadlines, etc. Brief course descriptions and typical course sequences are also provided.
The program welcomes applicants from a range of physical science undergraduate backgrounds (physics, engineering, math, chemistry) provided that they have sufficient preparation in mathematics and physics.
Webinar – Our recent webinar answers many common questions students may have when completing an application for our graduate program.
Next Steps
Join Us for a Tour
Highly-qualified applicants are invited to attend our open house typically held in February each year. This 1.5 day event includes meetings with faculty members, overviews of research areas, and tours of laboratory, clinical, and classroom space.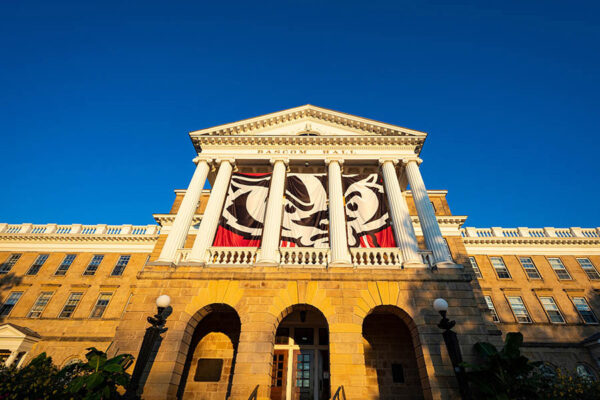 Facts and Figures
Learn more about admissions statistics, graduates and graduate placements.