The Departments of Medical Physics and Radiology at the University of Wisconsin School of Medicine and Public Health provided a rich environment for performing research in Ultrasound Imaging (US). The infrastructure includes a wealth of equipment, support staff, and researchers with clinical and technical expertise. Please see below for a brief overview of the US equipment, personnel, and areas of ongoing research. You can also follow the links to see more information about the research program, or to apply for time on the US systems to conduct your own research project.
Time is available for conducting research studies on state-of-the-art Siemens S3000, Siemens S2000, Supersonic Imaging Aixplorer, GE Logiq E9, and soon, a new Siemens Acuson Sequoia, which are dedicated to research at the Wisconsin Institutes for Medical Research (WIMR). In addition, research time can be arranged on other modalities within WIMR to correlate your projects with MRI, US, CT or molecular imaging.
Housed within WIMR is a core group of investigators specializing in US research. This is a multi-disciplinary group, composed of faculty, post-docs, and students from the Departments of Medical Physics, Biomedical Engineering, Mechanical Engineering, Radiology, and others. The main emphasis of the research is developing new acquisition and analysis methods for enhancing the capabilities of clinical US imaging. Current projects focus on shear wave elastography, investigations of the underlying collagen microstructure of tissues, breast elastography, multi-scale/multi-modality imaging, platelet rich plasma injections and many other topics.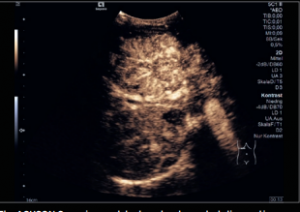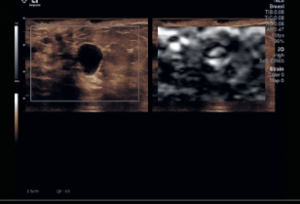 US research is performed by a number of investigators beyond the core group as well. Within the University of Wisconsin and throughout UW Health, there is a long-standing tradition of inter-departmental and inter-disciplinary collaborations that are necessary for advancing clinical and basic science. We work within multiple different project areas including Neurosurgery, OB, Orthopedics, Sports Medicine, Nephrology, the Laboratory for Optical and Computational Instrumentation, and many others.
Working together, we foster an integrated ultrasound research program that is multidisciplinary in dimension and international in scope. The pillars of our program are acoustic theory, innovative development and clinical implementation. We want to work with you to benefit the citizens of Wisconsin and the wider world.
2023 WIMR Research Ultrasound Fee Schedule
Users
UW-Affiliated or Federal
Non-UW or Industry
UW User – Sonography services only (Hospital Room & Equipment)
Services (effective January 1, 2023)
Ultrasound Imaging per Hour
$300
$600
$200
Project Development per Hour
$200
$300
$200
Details
Project is billed for a minimum of 30 minutes with charges accrued for each additional 15 minutes increments.
Prices are the same for human and animal subjects.
Up to 5 subjects or a maximum of 2 hours of scan time may be used for project feasibility at no cost as long as the larger study is planned to go through WIMR US.